Now Available on

DGS & D

Rate Contract

+91-40-27846175, 27721877

Now Available on DGS & D Rate Contract

+91-40-27846175, 27721877
ACEeboard Benefits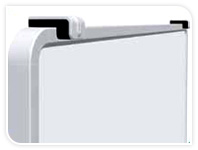 ACE eBoard is an innovative interactive whiteboard system that is the most suitable for digital lecture room.It is possible by adopting PenAndFree's advanced patented technology. ACE eBoard is an unique product satisfying quality, durability and user convenience as well as price.

ACE eBoard provides high portability enables you to configure various types of electronic whiteboard systems. You can just transform your ordinary whiteboard into interactive electronic whiteboard immediately by mounting ACE eBoard on whileboard or make luxury type of whiteboard with embedding it to inside of whiteboard frame.
ACEeboard
Best writing quality
Supporting fast response time & high sensitivity for pen movement by using dedicated ASIC chipset
Supporting various writing patterns by virtual pressure technology (It enables all pen application to use brush effects without programming)
Supporting accuracy with high resolution
Long durability
Minimizing user careless errors and low maintenance cost by separating the circuit part from whiteboard and its frame.
Developed very simple and robust architecture for both Pen and Receiver
High Usability
Adopting convenient function keys on digital pen (Eraser,window exit,....)
Bundled powerful Board SW including recording & playback
Real Practically
Very practical design
Very attractive price
Easy to install & remove
Applicable to all board type
100% compatibility with MS Window Tablet edition.
Green IT
Using rechargeable pen to avoid environmental contamination
ACE eBoard Interactive Whiteboard system, directly developed by PenAndFree, is adopting PenAndFree's patented VPOT technologies.
It completely covers disadvantages of IR+Ultrasound technologies and enables ACE eBoard to position at the top rank in Interactive Whiteboard market.
ACEeboard Features
From development to production
ACEeBoard Interactive Whiteboard system is a asterpiece incorporating PenAndFree's rich experience and know-how of electronic writing techologies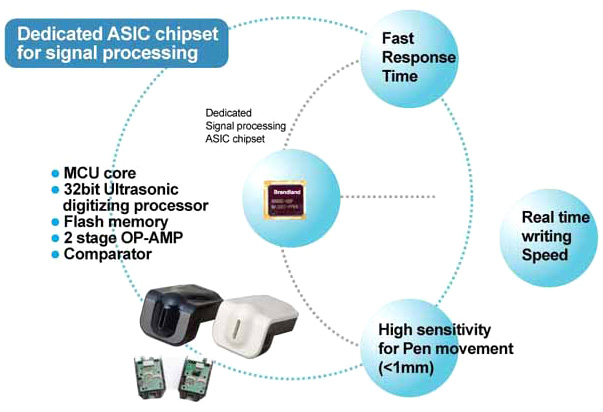 Virtual Pressure Technology
This feature enables all pen application (including user developed and off-the-shelf software like MS office) to take an advantage of brush pen without any additional programming.
Patented Technologies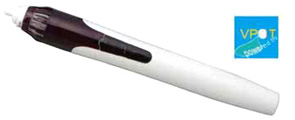 It's true that the combination of IR + Ultrasound technology is the most suitable for large-sized screen. However,it has some disadvantages as it's too sensitive for environmental parameters such as temperature change or reflective wave.PenAndFree's patented VPOT technologies completely resolves them. Moreover, it offers high performance and resolution which are definitely necessary for interactive whiteboard.
Smoothness of character appearance
ACE eBoard is displaying handwritten characters very smoothly by tracing real-time-based pen positions and high processing power with dedicated ASIC chipset.
Thus,it doesn't require any additional anti-aliasing software algorithm.
This technique greatly relieves eyestrain for teachers.
Easy to install


ACE eBoard doesn't require additional driver installation.
It provides 100% compatibility of MS standard HID & Tablet computer
Easy to Maintain




ACE eBoard's simple architecture extremely minimizes downtime and makes its maintenance be very easy.
Powerful functions for bundled board software


[Floating toolbar type]

Selection of Pen type, function, color, line thickness
Selection of eraser type
Insertion of character
Virtual keyboard
Selection of Board backgrounds
Selection of vertical/horizontal curtain screen
Magnifier function
Drawing functions
Recording functions
Screen functions
Saving & printing
And many more
SPECIFICATIONS
Part
Item
Description
Receiver sensor
Effective working area
100 inches at max
Technology
IR + Ultrasound with PenAndFree's VPOT
USB Device Class
Microsoft Standard pen device
Sampling frequency
70Khz
No. of receiving sensors
2 nits
IR receiving sensor
1 unit
Power
USB 5 Volt/100mA
Part
Item
Description
Digital Pen
Power
3.7V / 180mAH
Battery
Rechargeable Rithum.polymer battery
Recharging terminal
Earphone typed rechargeable jack
Button
2 buttons. Left button, eraser button
Battery monitoring
2 step LED Indicator
Full recharging time
1 hour
Continuous pen operating time
20 hours
Power saving mode
Automatic power saving mode after 30sec idle time
USB recharging cable
USB + Earphone typed Jack (70cm)
Dimension (Height x Diameter)
130mm x 15mm
Part
Item
Description
Interface
Computer
IBM PC/AT or IBM PC compatible (with CD-ROM device)
CPU
Intel Pentium or above or Intel CPU compatible TYPE
Interface
USB 2.0 full speed or USB 1.1
Operating system
Windows XP/VISTA/Windows 7
RAM
512MB or more
Part
Item
Description
Environment
Humidity
0-90RH + 35°C (Non considering)
Recommended operating temperature
0o to + 40°C
Part
Item
Description
SW Bundled
PenOnPC
Calibration SW
Ink Note
Window Journal (for Windows 2000 / XP)
U Board Plus
Board software